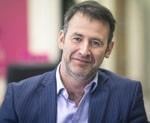 Hi there, I'm Gary, and I specialise in placing marketing talent. If you're looking for a marketing job or you wish to recruit high end marketing talent, I'm more than happy to help.
Be it online, traditional or integrated, I specialise in sourcing Marketing Professionals - from assistants and management for SME firms to global directors.
If you're a highly experienced marketing specialist and you are looking for a new challenge, I'd love to help you along that journey, so please get in touch!
Marketing Jobs
Marketingjobs.ie is a leading resouce for Marketing Jobs in Ireland, whether in digital marketing or offline and at all levels of seniority. Scroll down for listings of our latest jobs; alternatively, if you are an employer looking for a marketing specialist, please get in touch.